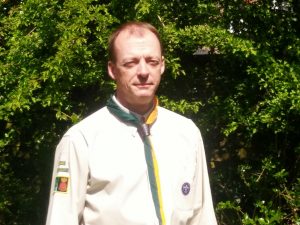 One of our Scout leaders, Rob "Windy" Harborne, has set out to hike the 2,650 mile Pacific Crest Trail in the USA. Going from  Mexico to Canada through the mountains of California, Oregon and Washington State.  The mileage will increase to just over 3,000 miles when he includes his training hikes (200 miles) and additional miles hiked in the US for resupplying and rest days (another 200 miles).
Only 5,418 intrepid people have completed the entire route (see the 2,600 miler list) but we're pretty confident Rob's name will be there too later this year.
Follow Rob's blog here and track him live via his GPS
"Windy" is hoping to raise £3,000 towards the HQ Rebuild fund and would welcome your support. Please donate via his MyDonate Page: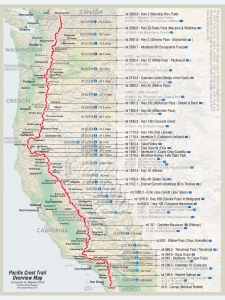 "Windy" set out on the 11th May and hopes to complete the trail in 5 months. So far he is averaging about 30 miles per day which is an impressive pace in the heat of the southern desert.
By mid-July Rob was about half-way but has lost about 15lbs in weight.
His story is also getting out there, well at least to the Farnham Herald.
Good luck Rob….may the "Wind" be with you.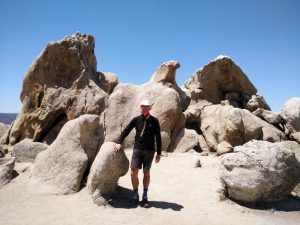 1/8/18 – Rob has just crossed from California into Oregon having walked 1,692 miles in 82 days…..that's 20 miles a day on average.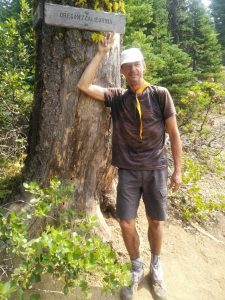 27/8/18 – at the 2,000 mile mark, nearly at the border between Oregon and Washington State